Sault Ste. Marie is the best destination for mountain biking in Ontario. Discover trails for every age, ability or style from jump and flow trails to enduro-style trails carved out of the Canadian Shield. Come and see why Sault Ste. Marie is being called Ontario's new bike town. 
Visit the Hiawatha Highlands, with over 40km of trails including 12km of newly built world-class trails — just a short ride from downtown. If you're looking for more adrenaline, head to Bellevue Valley, where a 5km trail drops 200m into a beautiful valley of lush maple trees. Together we have some of the best biking trails in Ontario.
Looking for a guide for a weekend adventure? We have expert cycle tour guides in Red Pine Tours. Our city is also home to some awesome mountain biking outfitters carrying some of the best brands in the business. Algoma Bicycle, Duke of Windsor and Vélorution have got you covered for rentals, repairs and sales. 
Mountain Biking Inspiration
Check out these inspirational videos featuring Hiawatha bike trails in Sault Ste. Marie, and some of the best downhill trails in Ontario. 
Mountain Biking @Hiawatha Highlands
The Hiawatha bike trails offer over 40km of trails with options from easy to expert, cross country, enduro and trail riding. More trails are being built including a new 4km circuit at Farmer Lake — a tantalizing preview of a vast expansion of mountain bike trails coming soon. 
The Sault Cycling Club do incredible work maintaining the trails, and have some excellent resources as well as in depth guides to the trails at Hiawatha Highlands. Check out a list of out trails on other sites including Trailforks,
In 2022 and 2023 Sault Ste. Marie built a number of new trails expanding the Crystal Creek System, and creating a new system called the Farmer Lake System. New trails in the Crystal system include Flying Squirrel, Yellow Brick Road, Berm-Baby-Berm, Jumpline, Sublime, Hawaii Five-O, and Big Kahuna. New trails in the Farm Lake system include Farmer Lake, Crazy Train, Once Bitten Twice Shy, Swamp Donkey. These trails are available to view on Trail Forks.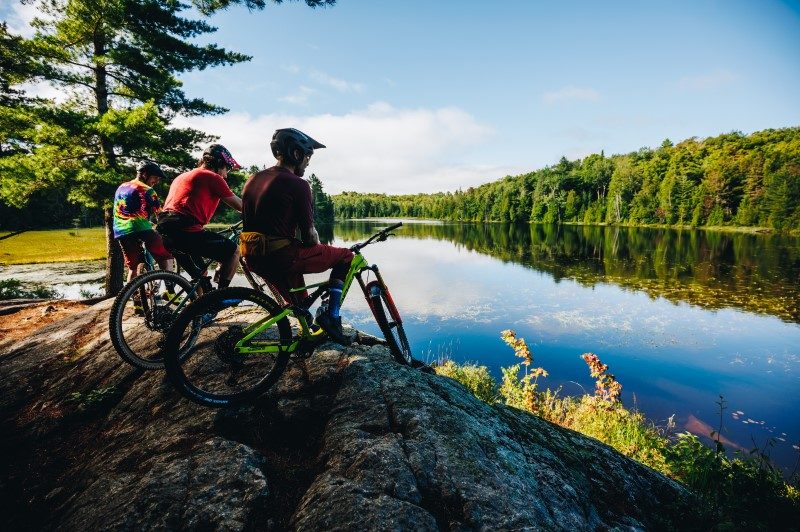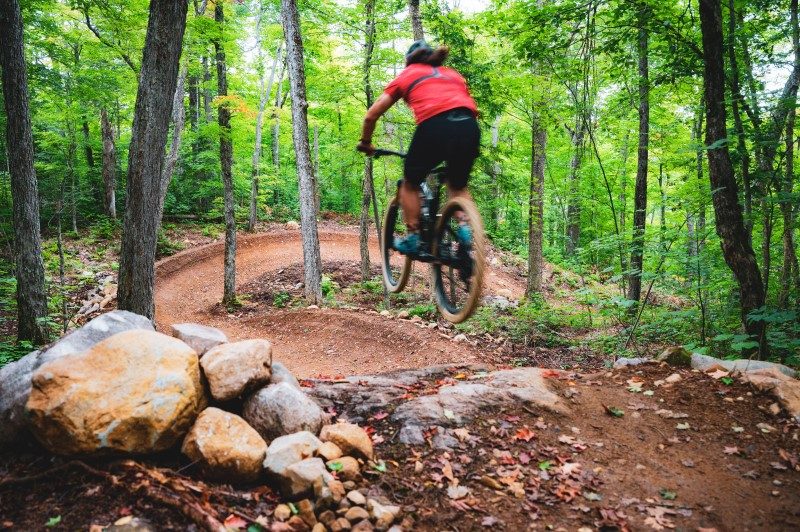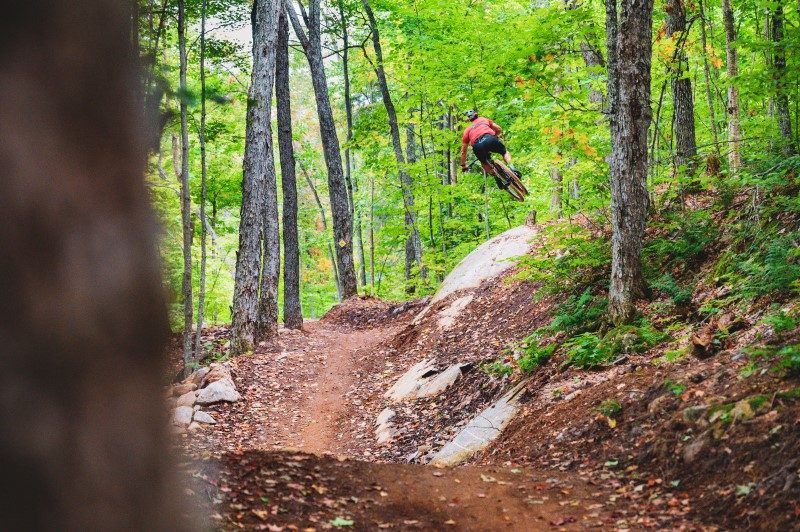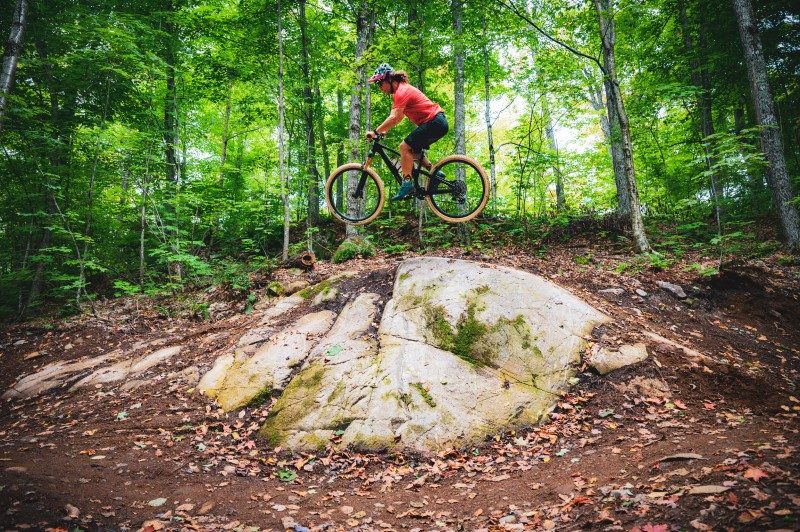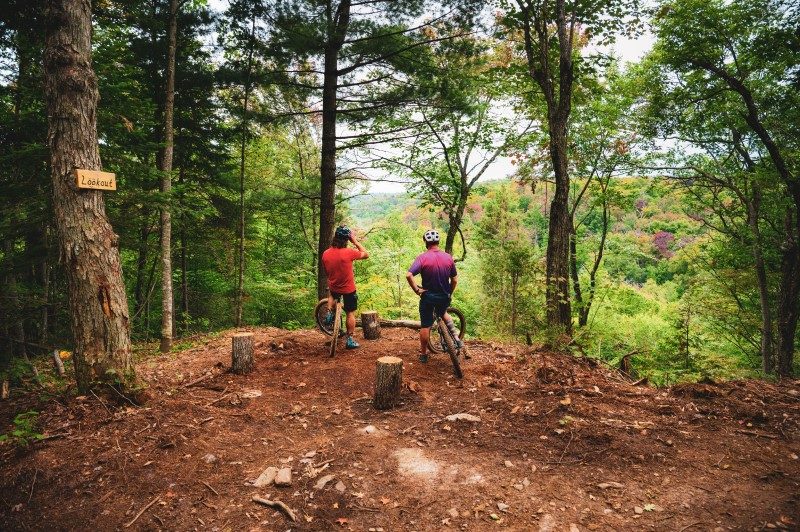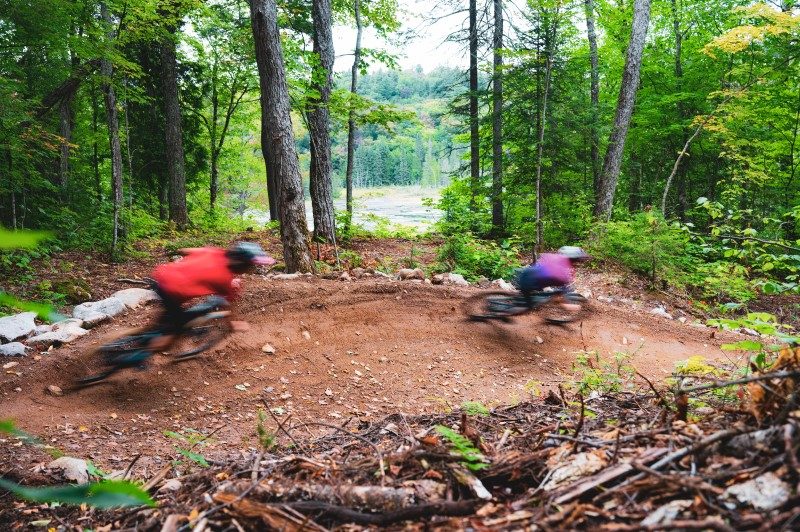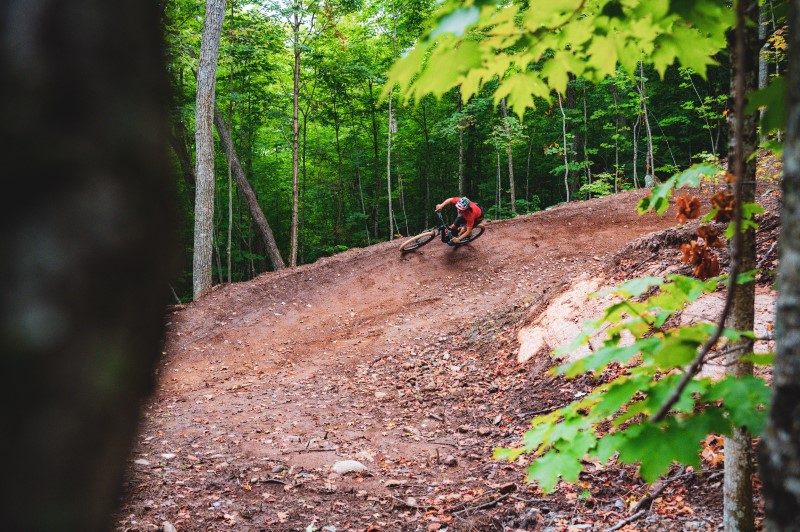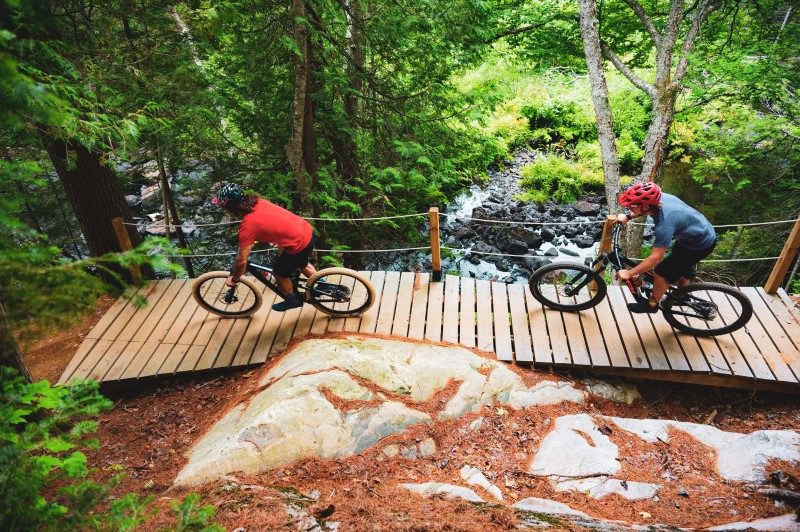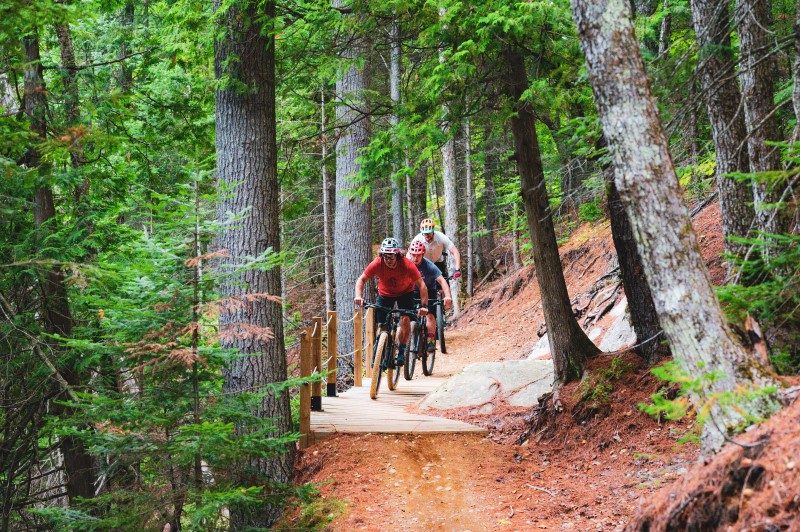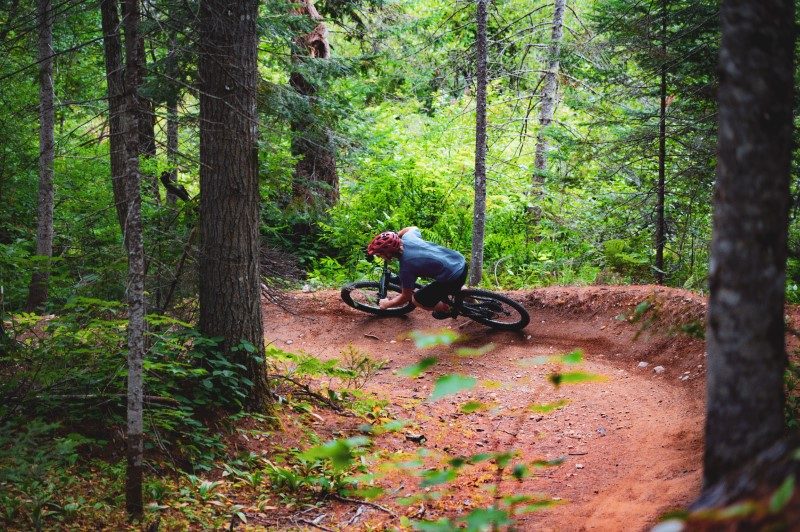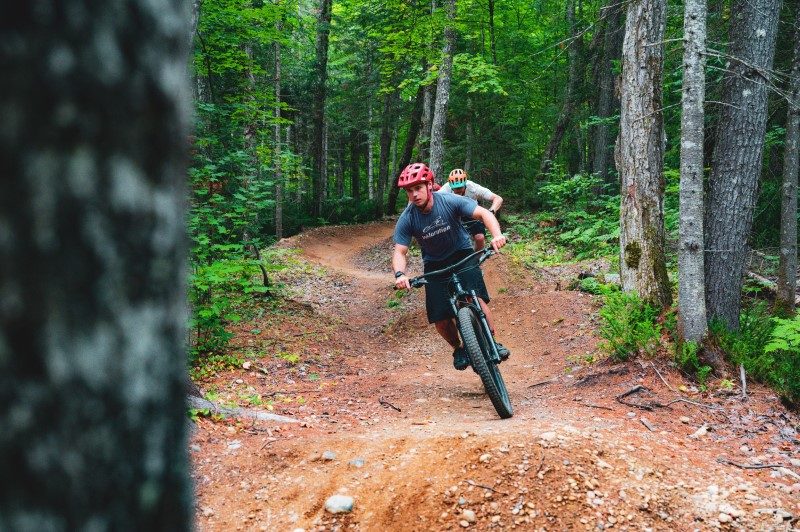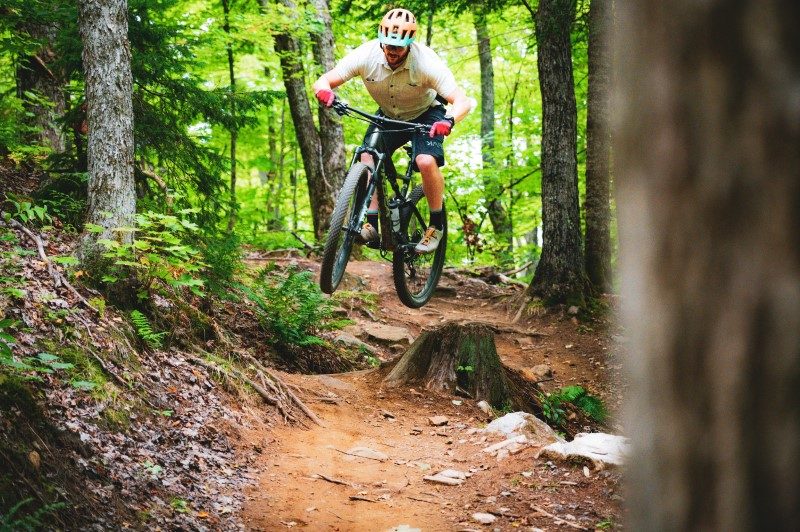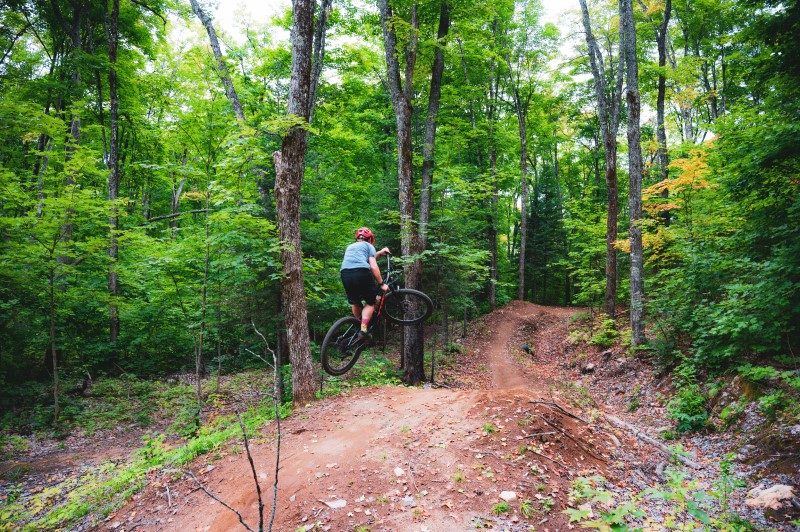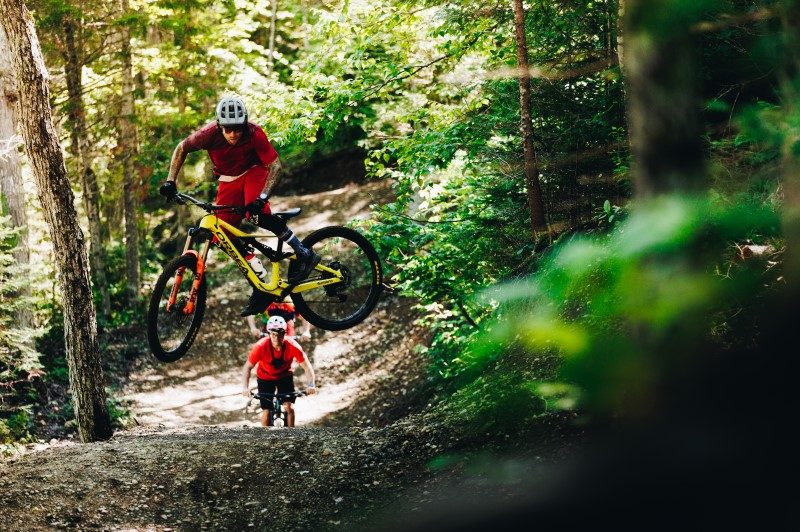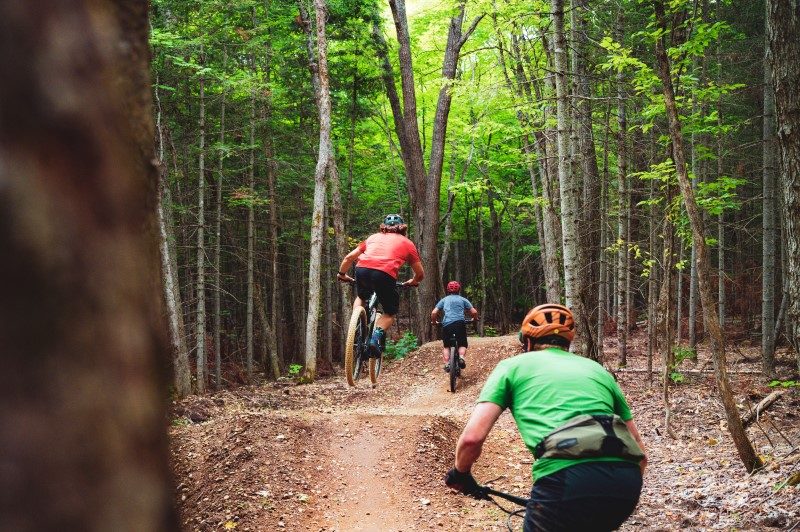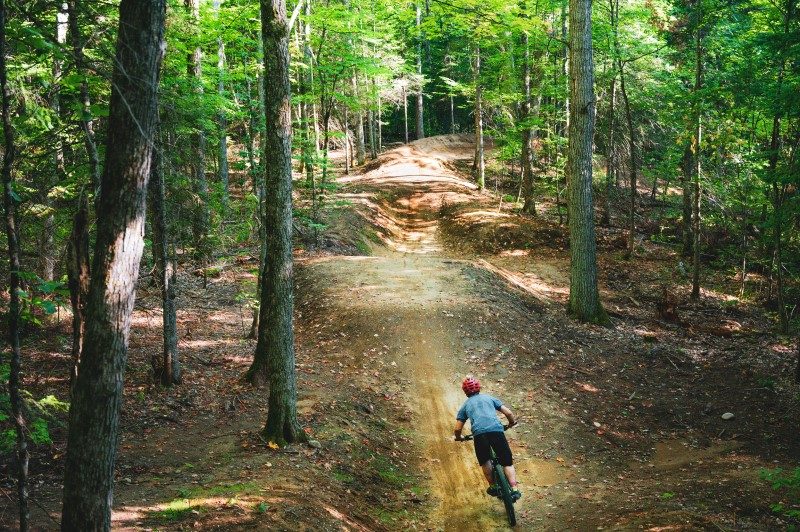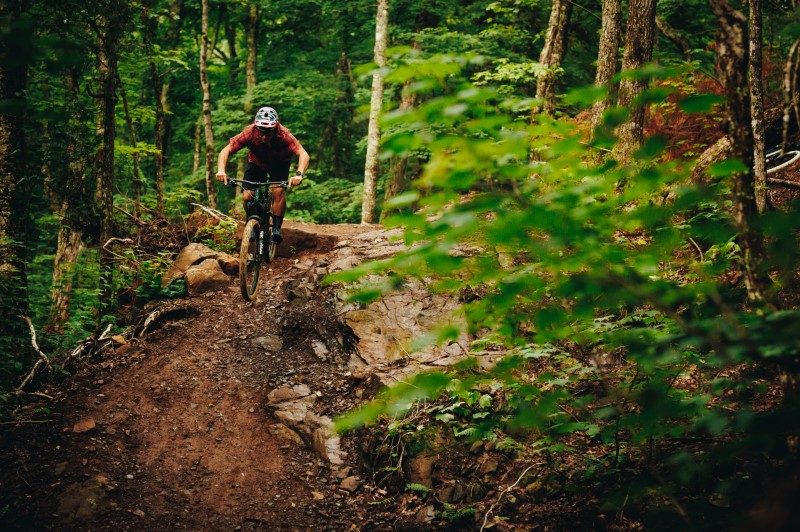 Other Trails, guides and Staying in touch
Looking for downhill adventure? Then head to Bellevue Valley, a quick 20-minute drive north of the city. You may want to wear full-face helmets and body armour as the trail drops into the beautiful valley making this technical ride a must-visit for enduro and downhill enthusiasts. You can ride the Canadian Shield of the Algoma Highlands for an off-the-beaten-track adventure. 
For the best guides in the area contact Red Pine Tours. Follow the Sault Cycling Club on Facebook for all the best up to date info. 
Mountain Biking Outfitters
Looking for bike shops in Sault Ste. Marie? Look no further. Our outfitters carry brands such as Trek, Norco, Scott, Giant, Kona, Specialized, Garneau and more. Visit their pages below for more info. Algoma Bicycle, Duke of Windsor and Vélorution.