International Travel Restrictions
The Canada-U.S. border remains closed to all non-essential travel until at least July 21, 2021. For further information please go to the Government of Canada's website.
Sault Ste. Marie, Ontario has been awarded a #SafeTravels Stamp by the World Travel & Tourism Council (WTTC) for adopting health and hygiene global standardized protocols.
The Safe Travels Stamp is an international symbol designed to allow travellers to recognize governments and companies around the world, which have adopted health and hygiene, standardized protocols–so consumers can experience 'Safe Travels'.
Tourism businesses across Canada are looking to help citizens rediscover their country and the Safe Travels Stamp is an excellent way to aid in ensuring the consumers feels safe and comfortable when doing so.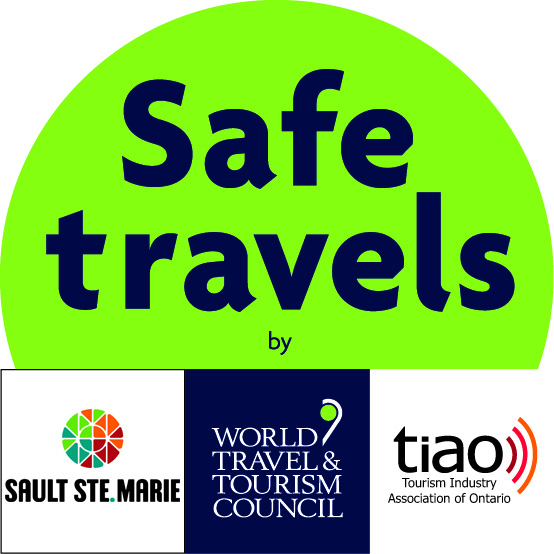 OUr safe travel stamp community members